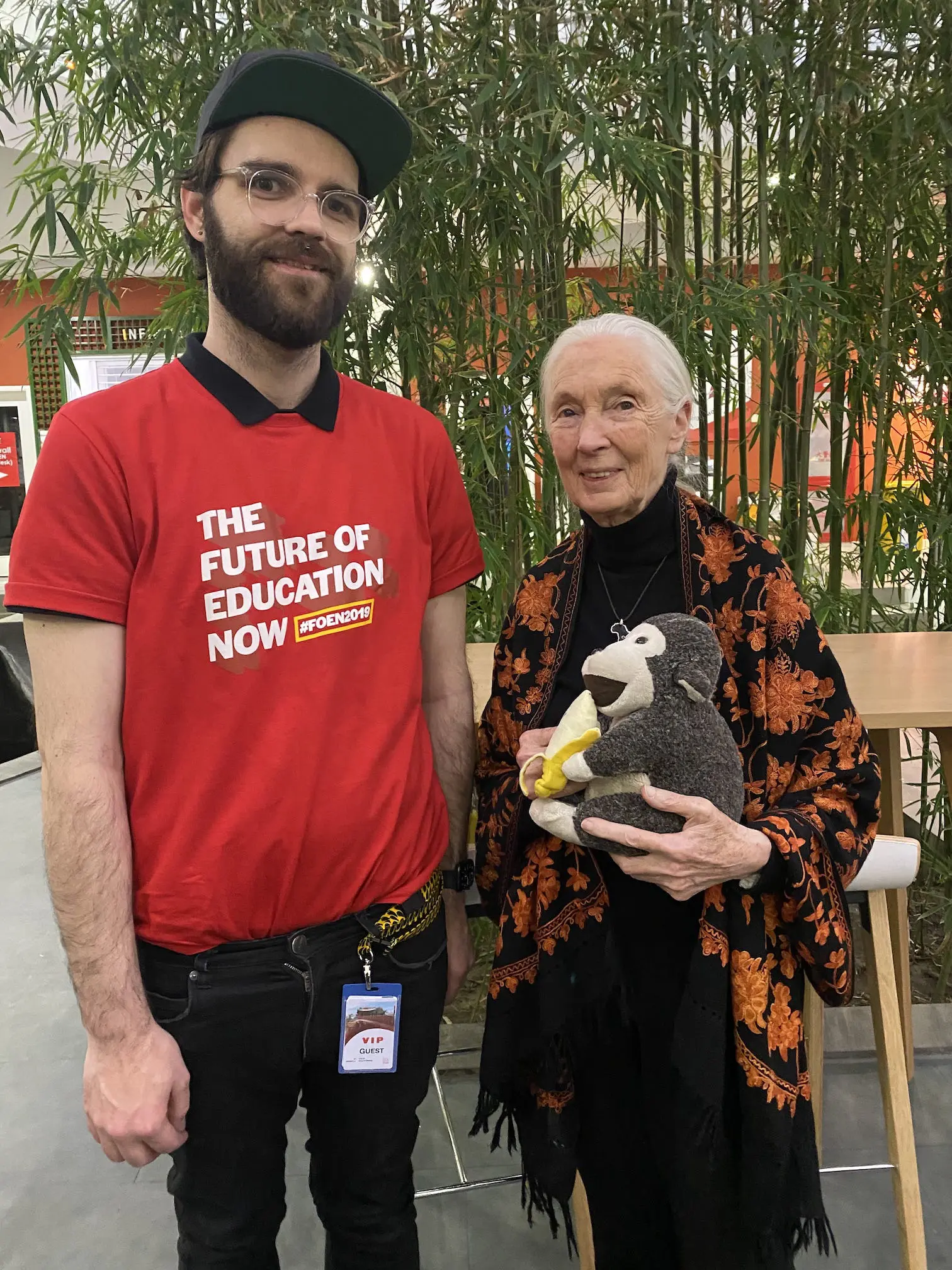 Aaron standing on the left of his childhood heroine, Dr Jane Goodall who is holding a Chimpanzee plush toy at the Future of Education is Now Conference at the Western Academy of Beijing November 2019
About Aaron
Superpower? Technology Hero
Decoding human processes into streamlined automation for business and for life.
Talk about someone who knows how to make things happen! 'Winning' – as he is affectionately known, has a super sensory flair for getting sh*t done. A master researcher and 'finder outer' of all things tech and digital, he has a jawdropping knack for seeing new solutions and ideas.
As a business designer, Aaron is an expert in leveraging entrepreneurial skills and qualities in private and non-profit sectors. He has the uncanny ability of tapping into people's hidden talents for one of the most powerful tools in organisational growth and business.
Using the brute force of systems, processes, automation, technology and software, tempered with all the empathy and vision of inclusion, Aaron efficiently greases all the wheels of a company for operational, technological and business success and sustainable growth.